The fourth trimester – 'You cannot pour from an empty cup'
The postnatal period can be one of the most special but also one of the most challenging times of life. Women have an enormous adjustment to make with many changes to their life such as their role in society, their relation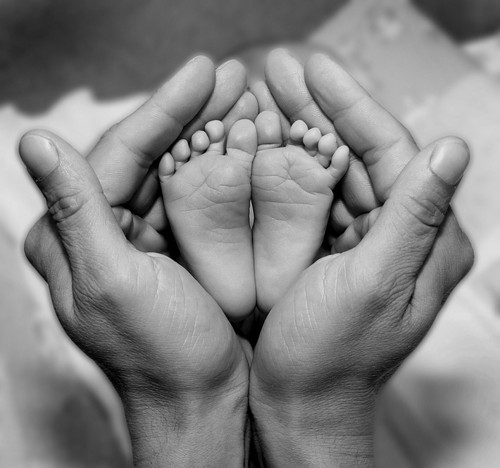 ship with their partner, changes to their body and the enormous weight of responsibility that motherhood brings. For probably the first time ever another persons needs come directly before your own, or maybe if it is a second or third child then it can be even harder to think about your own needs. However, it is important to know and understand that you cannot look after your family if you are not looking after yourself – 'you cannot pour from an empty cup'.
Postnatal massage and reflexology can be a fantastic way of rebalancing and helping mother to re-connect with her post-pregnancy body. Pregnancy aches and pains may continue or may be exacerbated after a complicated birth. In the early postnatal period following the birth and with limited sleep many women may feel spaced out or may even feel disconnected to their body and themselves especially as much of their focus is on the wellbeing of their newborn. However, baby and mother are still very much connected and it is essential for mum to feel good both emotionally and physically.
Reflexology, massage, healing and the use of rebozo's (Mexican birth shawls) which are used to wrap mother in a closing the bones style way, can help reconnect mother, helping her to feel grounded, rebalanced and bring her back into her body.
Reflexology can be enjoyed safely  after birth and is fantastic for helping manage the 3 day blues.
In early motherhood poor positioning whilst feeding and  baby carrying can also create a build up of tension in the back, neck and shoulders which can be particularly uncomfortable especially if this was an issue during pregnancy. If positioning is uncomfortable or mother is in pain and discomfort then this can also affect baby's ability to feed.  A postnatal massage treatment will help to relieve the muscular aches and strains and will be a reminder for the importance of looking after mothers needs first. It will also give mother much needed time and space to feel cared for, rebalanced and energised.
Massage and reflexology can also be used to help breastfeeding, whether it's to help improve milk flow, prevent or treat mastitis or to reduce milk production if needed for stopping feeding.
Postnatal women can receive gentle treatments in the very early postnatal period and can be enjoyed with the newborn baby. I am really happy to visit my clients at home to support them during this period to make it easier for the family. However, some mothers delight in having some time for themselves and prefer to see me in clinic. My locations of work are very baby friendly.
One of the absolute perks of my job is to see new babies and sometimes get a cuddle!